Executive Assistant Position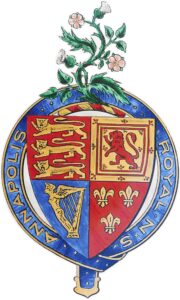 EXECUTIVE ASSISTANT
We are looking to hire a motivated and experienced executive assistant to plan, manage and coordinate administrative duties. The incumbent will be responsible for recording minutes of council/sub-committee meetings, provides admin support to council, filing and maintaining all municipal documents, preparing meeting agendas, processing tax/water payments, and issuing public correspondence, monthly newsletters, grant writing, etc.
To excel in this role, you will need to have proven experience in collating and maintaining records and documents, working knowledge of relevant computer systems, and an understanding of the Municipal Government Act. A minimum of 2 years' experience in a secretarial or office assistant capacity, with strong background in computer use and word processing is a requirement for this position.
Qualifications:
Successful completion of Grade 12.
Accreditation in secretarial studies from a recognized institution.
Alternatively, strong experience in a similar position
Excellent communication skills (written and oral)
Self-starter with superb time-management skills
Excellent organizational skills
Intermediate computer skills, including Outlook, data entry, Excel, and Word
Must be fully vaccinated and be able to show confirmation of Covid-19 vaccinations.
Hours: Monday to Thursday (28 hours per week) – Required to work some nights, and the occasional extra shifts to cover vacations
Salary: $17 per hour
Location: Annapolis Royal Town Hall
Applications will be accepted until Friday, October 8, 2021 at 4:00 p.m. and may be submitted in person or by email to:
Attention:  Sandi Millett-Campbell – Town of Annapolis Royal
P.O. Box 310
285 St. George Street
Annapolis Royal, NS B0S 1A0
Email: cao@annapolisroyal.com
To view the full job description, please click HERE.