Media Release Online Criminal Record Checks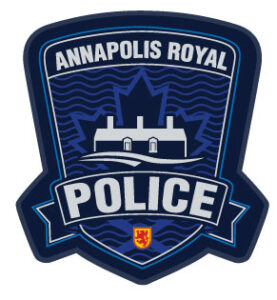 MEDIA RELEASE
Annapolis Royal Police Service launches new online service for Criminal Record Checks
Launch Date and Time -: Friday May 14th 2021 at 8am. 
Annapolis Royal Chief of Police Mark Kane is pleased to announce the introduction of our new, easy to use, secure online application for Criminal Background Checks. The new online system uses advanced technology provided by Triton Canada – a leader in background check solutions. Said Chief Mark Kane "our aim is simple, to serve the members of our community with an efficient and secure process to get background checks done from the comfort of one's own home or work computer or smart phone." Chief Mark Kane added, "after all, criminal background checks are now required by most employers and volunteer organizations for new employees."
With the new system in place, trips to the police station – often a part of getting a background check done in the past – have been eliminated. All residents can make use of the system 24 hours a day, 7 days a week. All that is required to successfully complete a background check is verification of identity and paying a small processing fee.
Vulnerable sector checks can only be completed by the Police Service of jurisdiction in which you reside. Therefore, only residents of the Town of Annapolis Royal can use that part of the service we will be providing online.
To use the platform powered by Triton's easy to use technology, an individual must:
Have a valid email account
Pass Electronic Identity Verification (EIV) which uses a series of questions to quickly confirm their identity.
In the case of volunteer related checks, a digital copy of the volunteer letter from the agency or organization that is requesting the criminal check is required.
For more information or to apply online for a Criminal Background Check, visit https://annapolisroyal.com/police/
or email the Annapolis Royal Police Service at policeservice@annapolisroyal.com