Municipal Elections 2020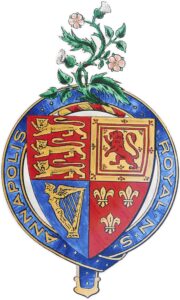 OFFICIAL ELECTION RESULTS
October 20, 2020
Total number of voters on final list of electors:  471
Total number of people who voted:  Mayor: 311
Voter Turn-out: 66%
| | | |
| --- | --- | --- |
| NAME (ALPHABETICAL ORDER) | NUMBER OF VOTES |   |
| Candidates for Mayor | | |
| Amery Boyer | 165 | Mayor |
| William (Bill) MacDonald | 141 | |
| | | |
         Melony Robinson
         Returning Officer
          October 20, 2020 8:50 am
__________________________________________________________________________________________________________________________________________________________________
Mayoral Candidates for Municipal Town of Annapolis Royal: 
Amery Boyer
William (Bill) MacDonald
Councillors for Municipal Town Council Town of Annapolis Royal:
Paula Hafting (acclaimed)
Pat Power (acclaimed)
Holly Sanford (acclaimed)
Michael Tompkins (acclaimed)
Member for Conseil scolarie acadien provincial (CSAP)
Hélène Lavigne (Greenwood) (acclaimed)

Important Dates:
September 8, 2020 – Nomination Day – No appointment needed (Nominations can be filed by appointment with the Returning Officer in the seven business days preceding nomination day beginning Thursday, August 27, 2020).
September 9, 2020 at 4 p.m. – Last day for candidates to withdraw.
October 5, 2020 at 6 p.m – Virtual Meet & Greet for Mayoral Candidates (Please see link to join on our home page under "Public Notices")
October 8, 2020 at 9 a.m. to October 17, 2020 at 7 p.m. – Electronic and telephone voting open.
October 17, 2020 8 a.m. to 7 p.m. – Election Day (unofficial results)
October 20, 2020 – Official Addition of ballots by Returning Officer and last day to file affidavit (re: removal of posters and return of voters list for return of full or part of deposit).
October 27, 2020 – Last day to apply for a recount.
December 16, 2020 – Last day to file campaign contribution disclosure form.

Additional Information: 
Candidate's Guide to Municipal CSAP SB Elections – 2020-06-08
Revision to The Preliminary List of Electors
Nomination Paper – Mayor or Other Council Member – PDF
2020 Municipal Election Update – Handout