Recreation Programs and Events
Posted March 16, 2020: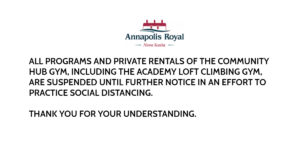 COVID-19 UPDATE, August 12, 2020.  Currently all outdoor recreation facilities are open to the public.  the Community Hub Gym remains closed for renovations.  please stay tuned for information on fall & winter recreation programs and opportunities.  Be well, keep active, and stay safe everyone!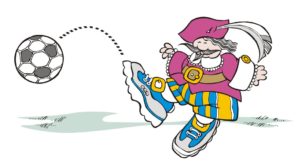 Annapolis Royal Recreation's official mascot, "Sammy" Champlain!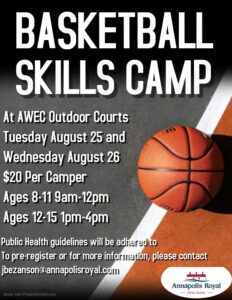 Sport Programs and Fitness Classes
**Please note: all programs below are currently on hiatus due to the COVID-19 Pandemic.  We are assessing how to reintroduce any programs that can be held safely and adhere to public health guidelines in the fall of 2020.  the Academy Loft Climbing Facility remains closed as of August 2020 as well but is preparing for reopening this fall.   Stay tuned for more information***
Annapolis Royal Recreation offers and supports a number of weekly sport and fitness opportunities for residents and visitors.
An up-to-the-minute link to the schedule is posted below the schedule, with copyable links available for easy reference. 
Power-Hour @ The Annapolis Academy Gym. 
Power Hour is currently ongoing, but will be taking a break starting September 23 and resuming Monday, November 18.  
Power Hour is a challenging fitness class that focuses on strength, cardio, and flexibility! Monday's classes are designed to accommodate new participants who may be new to fitness classes, but are open to all skill levels. Leader: Jane Power-Grimm. Mondays 8:00 – 9:00pm, Wednesdays 6:30 – 7:30pm, and Thursdays 6:30 -7:30pm.  Starts: Classes are currently ongoing, join anytime. $5/Class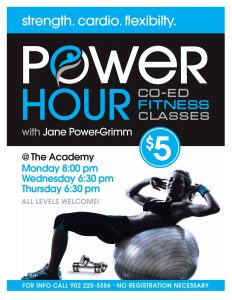 Pickleball @ The Annapolis Academy Gym  
Pickleball is a racquet sport that combines elements of badminton, tennis, and table tennis. Two, three, or four players use solid paddles  to hit a perforated polymer ball, similar to a wiffle ball, over a net. Leader Jean-Louis Batiot Mondays 11:00AM-3:00pm, Wednesdays and Fridays 1:00-5:00pm.  For each 4 hour session, the first 2 hours are for "recreational play", the second 2 hours for "competitive play", please see below.
Starts: September 30 2019 Cost: $80/year for a up to 3x/week membership, $60 year for 2x/week membership, $50 1X Week, $4 drop in rate.  Join anytime!
Each session will be divided where the first 2 hours (M 1-3PM, W 1-3PM, F 1-3PM) is for recreational/friendly play, open to all and encouraging to newcomers.  The expectation for this time period is that there will not be highly aggressive, hard shots or serves, & spins, and teams should be chosen at random. And there be a sense of inclusion, skill development, and fun.
The second portion of each day (3-5PM) will be for more competitive play.  Here more aggressive play is welcome, and games may be played where players select their own teams if they wish.
All skill and fitness levels should be welcome at either portion/session.  The goal of adding this extra time is to accommodate players with the option of play whatever style of the game  they may be seeking.  Ideally, The first half of each session gives players the chance to hone their skills, then perhaps they will wish to stay and try more competitive play.  Players are welcome to start and stop play at any time during either/both sessions.
Introduction to Pickleball mini-classes will be offered periodically for those new to the game. Please call 902-955-1205 or email alco@annapolisroyal.com for more info.
Indoor Soccer The Annapolis Academy Gym
Leader: Katie McLean
Wednesdays 7:45 – 9:30pm Grade 9+, Starts: October 3
Cost: $50/year, $4 adult/$2 Student drop-in
Volleyball (Co-ed) @AWEC:
Leader: Terry Murphy
Sunday 7:00—9:00pm, Adults 18+, Ongoing – join anytime!
Cost: $50/year, $4 adult/$2 Student drop-in
Badminton @ AWEC:
Leader: Dale Hoyt
Thursday 7:30-9:00pm Grade 9+, Starts: TBD
Cost: $50/year, $4 adult/$2 Student drop-in
Competitive Table Tennis @ The Annapolis Academy
Leader: Pierre Igot
Monday 6:00-8:00pm & Tuesday 7:00-9:00pm , Starts Mid-October
Cost: $60/year, $4 adult/$2 Student drop-in
Recreational Table Tennis @ The Annapolis Academy
Leader: Rita Ernestsons
Tuesday 1:00-3:00 & Thursday 1:00-3:00pm, Starts Mid October
Cost: $60/year, $4 adult drop in
Ball Hockey @ The Annapolis Academy Gym
Leader: Alex Cranton
Thursday 8:00-9:30pm , Starts: November 1
Cost: $50/year, $4 adult/$2 Student drop-in
Friday Night Youth Basketball Open Gym Jam
Leader: Ryan Scranton
Fridays 7:00PM Starting October 2019
Cost: $2 Student drop-in or students enroll in volunteer "pay-it-forward" donation to Annapolis Royal Recreation
*Please call 902-955-1205 before attending, as program/leader/gym availability may vary during school sports seasons.
New Programs and classes are still being added as of the time this schedule is going to print, please call 902-955-1205 for more info. 
If the costs associated with any programs are a barrier to participation, please contact Annapolis Royal Recreation to discuss options.
For up to the minute information on gym availability saved on your web browser or phone, please use this link:
For more information please contact Noah Scanlan at 902-955-1205, or email alc@annapolisroyal.com
Annapolis Royal Recreation on Facebook
Annapolis Royal Recreation has its' own Facebook page featuring ongoing updates about recreation opportunities in Annapolis Royal, as well as fun tips and strategies for for staying healthy, fit, and happy.  Please click here to visit this page, "like", and join this group!
The Academy Loft Climbing Gym
The Annapolis Valley Climbing Club's new indoor rock climbing gym located at the Academy Gym.  For a complete list of their programming please find them on Facebook at https://www.facebook.com/annapolisvalleyclimbingclub/, or email annapolisvalleyclimbingclub@gmail.com for information on events or becoming an AVCC member.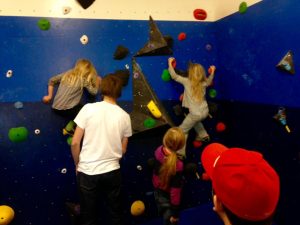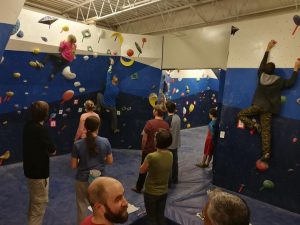 Walk Annapolis Royal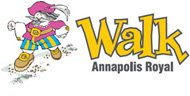 Annapolis Royal offers a number of different walking paths and routes for both recreation and to incorporate "active transportation" into your daily routine, all outlined in our handy map.
Walking_Map as Pdf
Or Download the brochure »